Santa Rita will once again be exhibiting a show garden at Bord Bia's 2018 Bloom-in-the-Park, Irelands largest family, gardening and food festival which is to be held in Phoenix Park, Dublin 31st May – 4th June.
Dublin based Alan Rudden, who designed Santa Rita's gold medal winning show garden in 2016, will be looking to continue his winning streak with his 'Life is Rosé' by Santa Rita 'Living La Vida 120' garden in the 'Large Show Garden' category. Ideas for the garden came from a trip out to Chile for Rudden in December 2015. There he visited the beautiful Santa Rita Casa Real homestead and gardens both of which are listed as National Monuments in Chile, and experienced first-hand the synergy between the traditional Casa Real parkland and the vineyards surrounding it. Rudden also visited a number of prestigious public parks on his trip and met with celebrated Chilean garden designers Margarita Alamos and María Olga Rivera, all of which helped further his understanding of the indigenous flora, soils and landscape of the country.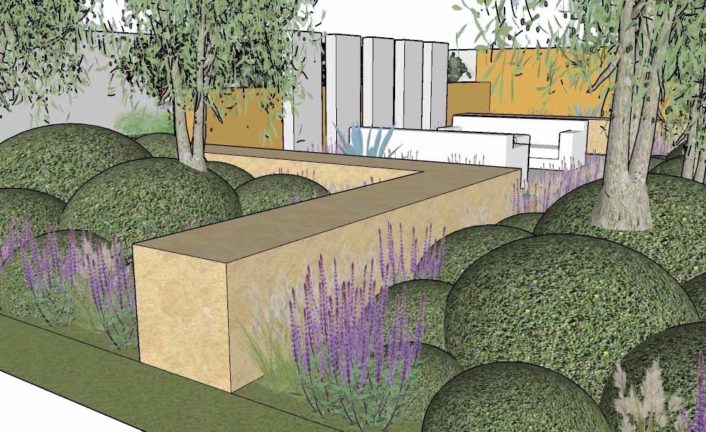 The colours and terroir of our Santa Rita vineyards are a great inspirational backdrop for our Bloom garden. The concept behind this year's garden is to create a contemporary space with a Latin American feel and Mediterranean influence. The garden is tranquil, secluded and most importantly it is a beautiful space. It is the perfect place to sit back, relax, pour a glass of wine and enjoy a moment with loved ones. Wine tastings showcasing the new Santa Rita rosé and ever-popular 120 wines will run in a bespoke container positioned alongside the garden throughout the duration of the show.
Wall structure is very important in this space. High walls make the space feel intimate whilst low walls are used to separate the areas while creating different layers. The hard palette material is minimal, the bulk of which is grey & yellow oxide steel, brown granite gabions and polished concrete. These elements are representative of what can be seen in gardens and parks in central Chile – contemporary modern form using raw natural and industrial materials.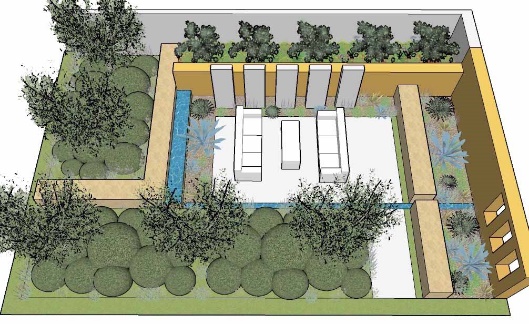 The planting is relatively low maintenance and represents what is typical of central Chile which is generally a temperate, Mediterranean style climate. Plants that thrive in Chile but can withstand the Irish climate were chosen for the garden, with the exception of the cacti. A number of large specimen multi-stem Arbutus give weight and balance to space.
Terry Pennington, Commercial Director, Europe comments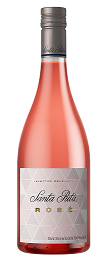 'Our horticultural link goes back to the Santa Rita estate in the world-famous Cabernet Sauvignon producing region of Maipo, Chile where our beautiful Casa Real manor house and 40-hectare park is found. The house, after which our legendary award-winning wine Casa Real is labelled, is surrounded by wonderful ornate gardens and parklands which are regularly opened up to the public, schools and local communities. Santa Rita is steeped in tradition both in terms of their garden and viticultural history, their contemporary and progressive approach to winemaking is reflected in both the outstanding wines they produce and the modern approach to the 'Santa Rita' garden. We look forward to welcoming you to our garden to sample some of our delicious Santa Rita 120 and Rosé wines.'