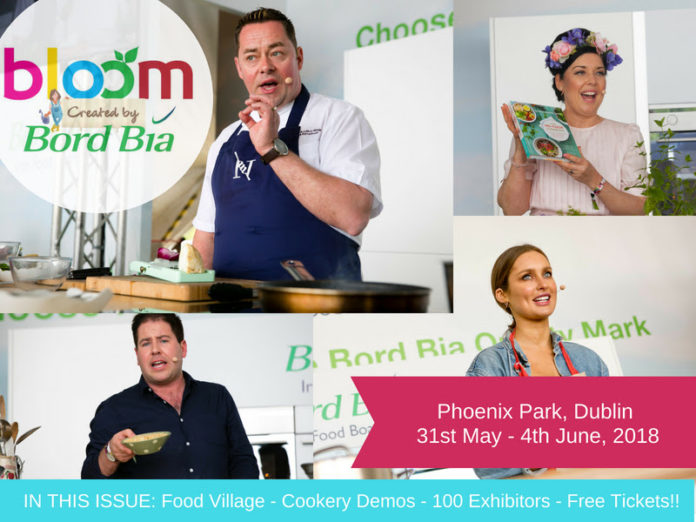 When a festival or event is run by Bord Bia, you can be guaranteed a good food and drink experience and Bloom is no different! The Bord Bia Food Village at Bloom will be a veritable feast for your taste-buds, brimming with first-class Irish-produced food and drinks as well as live cooking demonstrations by the cream of Ireland's TV chefs and cookbook authors.
It will host an abundance of more than 100 of Ireland's top food and drinks producers between the Food Market, Love Irish Food Pavilion, Fresh Food Market, The Bloom Inn and Country Crest Farm Shop.
Visitors will have the opportunity to admire, sample and take home the finest products including premium Irish-produced farmhouse cheeses, homemade preserves, baked goods, confectionary, handmade juices — and meet the innovative and passionate producers who make them.
Catch Top Irish Chefs on the Quality Kitchen Stage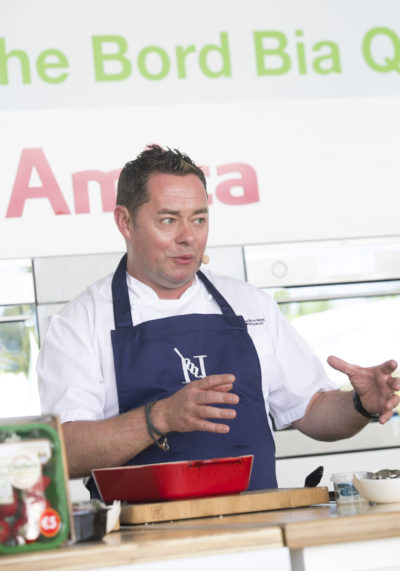 An action-packed line-up of big-name live cookery will take place at Bord Bia's Quality Kitchen Stage.The star performer is tireless Irish food champion Neven Maguire who will be delivering a one-hour live cooking demonstration on each of the five days. Expect turns, too, by other well-known Irish cookery names including Rory O'Connell, Catherine Fulvio, Paul Flynn, Roz Purcell, JP McMahon and Oliver Dunne. New to the Quality Kitchen Stage this year will be familiar TV chefs Gary O'Hanlon and Adrian Martin. 
The Bloom Inn Celebrates Craft Drinks & Cheese!
Reflecting the buoyance of the Irish drinks industry, the Bloom Inn has almost doubled in size and now features 24 Irish drink producers, who will be using Bloom as an opportunity to launch new products. The Bloom Inn also features a mouthwatering display of Irish farmhouse cheeses which visitors can taste and purchase. This feature is organized by CAIS (Association of Irish Farmhouse Cheese makers)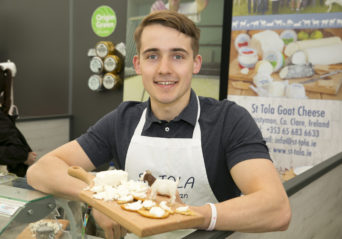 Food Talks & Education
In the GIY Zone, nutritionists, health experts, journalists and chefs will be appearing on the Food Matters Stage for workshops, discussions and debates . GIY (Grow It Yourself) will also highlight growing initiatives around the country including The Big Grow primary schools campaign on the Innocent stage, the GROW 2 CEO food entrepreneurship competition for secondary school students on the Cully & Sully Stage and the Energia Stage will reveal the results of the Get Ireland Growing nationwide community food project.
Other highlights designed to be as engaging and entertaining as they are informative will include the Food Dudes' Healthy Eating Hub for children, which will feature singing, scavenging, science and an interactive educational family trail. An eye-catching multicoloured 'Get Your 7 A Day Under the Rainbow at Bloom' feature will educate visitors about how to achieve the newly recommended daily target of seven portions of fruit and vegetables that feature every colour of the rainbow, with a daily programme of talks and demonstrations on healthy cooking.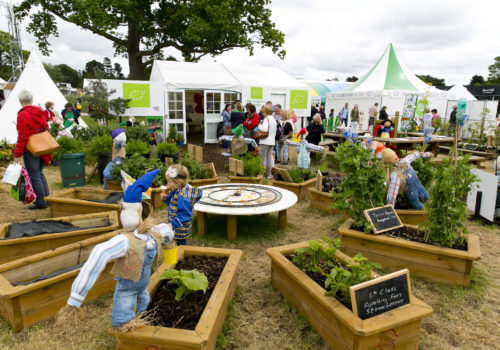 Sustainable Seafood Garden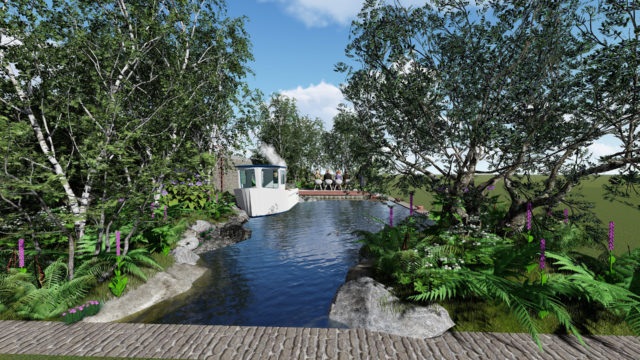 Not only will the first ever boat be landing at Bloom as part of a spectacular 'Sustainable Seafood Garden', it will also be doubling as a kitchen that will play host to some of Ireland's top seafood chefs who will tantalise visitors' taste buds with freshly prepared, sustainable seafood dishes. This show garden by multi-award winning, Clogherhead-based designer Andrew Christopher Dunne in conjunction with Bord Iascaigh Mhara (BIM) highlights our seafood heritage.
Origin Green Installation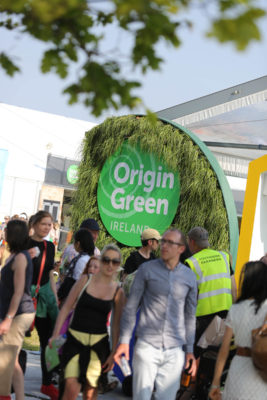 The centrepiece of the Floral & Nursery Pavilion will be a 'living' installation designed by Oliver and Liat Schurmann to communicate the role of 'Origin Green', the world's first food and drink sustainability programme operating on a national scale, created by Bord Bia. The semi-circular walls, consisting of 3.5 million seeds and made from wheatgrass, barley, cress and micro-greens, will enclose a miniature town. It will be dripping with water throughout the event and, as 90% of the materials are natural, it will decompose within days.

Win tickets to Bloom created by Bord Bia
Bord Bia has five separate pairs of FREE TICKETS to give away to this year's event!
To be in with a chance of winning, email your name and postal address to competitions@bloominthepark.com with 'Bloom Ticket Giveaway' in the subject line.
Entry closes at midnight on Friday 25th May so make sure you enter before then!