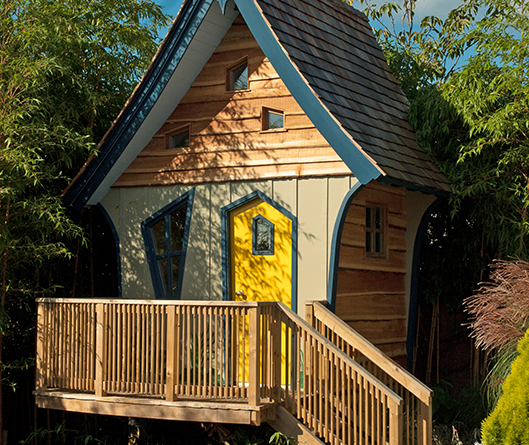 What is it about treehouses that capture our imagination…at any age? This woodland garden is created around a Dr. Seuss inspired children's treehouse. Situated on a woodland slope and combining elements of stone, water and wood clothed in informal planting, the garden seeks to tap into our inbuilt connection to the primal forest in general, and to treehouses in particular.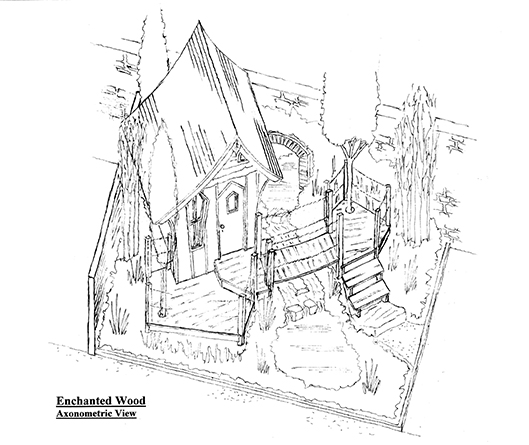 This is a garden for all ages. The outdoor seating, stream and lush planting provide a calm, back-to-nature retreat for adults, while the treehouse with its reduced scale and quirky lines, approached across a rope-bridge over a stream, provides a magical space for children to explore.
Rather than focusing on floral colour, the lush layered woodland planting primarily uses a combination of form and texture to enhance the dramatic structure of the garden.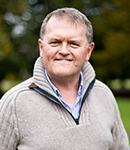 Based in north Wicklow, garden and landscape designer Peter O'Brien designs and builds quality gardens throughout Ireland. He is a fully accredited member and former president of The Garden & Landscape Designers Association (GLDA).  
Following several careers in building contracting, carpentry and joinery, Peter established Plan Eden in 1994 to further his keen interest in horticulture, architecture and design.
In recent years Peter has deepened his innate interest in, and affinity with, timber and its many qualities, by developing his portfolio to include the design and construction of high quality, bespoke treehouses and play gardens. He is also currently exploring a newly found passion for forestry in Ireland, especially for sustainable continuous cover mixed species woodland. (View Profile)