This garden is a gentle space that facilitates understanding, togetherness and connection with nature, drawing on a strong evidence-base of dementia-friendly design and the lived experience of dementia. It comprises a short multi-sensory walk leading to a central seating area, sheltered by a grove of trees, grounding the person in the 'here and now'.
A gallery installation features photographs that depict family, social roles and community as a reminder of the richness of human life and the many memories and skills that a person retains, despite dementia. Visual cues and prompts provide guidance and support, while physical objects act as focal points for communication.
The garden resonates with the Dementia: Understand Together Campaign's message of an Ireland that embraces and involves those who are on the dementia journey as active members of their communities, serving as a template for pop-up dementia-friendly gardens in community parks and public spaces.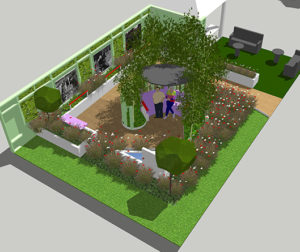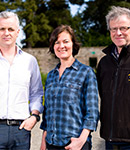 The Bloom Dementia Friendly Garden is a collaboration between a landscape garden company (Newtown Saunders Ltd), a university research centre (TrinityHaus) and a dementia training organisation (Sonas apc). Having been awarded a Silver Medal for their Bloom show garden in 2017, the team has returned this year with a new dementia garden centred on understanding, togetherness and connection. This dynamic team has worked together for the past five years bringing dementia-friendly design to care centres nationwide. (View Profile)