This garden highlights the challenge for parks to balance protection of the environment with a human need for outside space. Fernhill has been recently acquired by DLRCC and will provide much-needed parkland for the local community. The park includes a unique collection of spring flowering ericaceous plants and is teeming with wildlife. DLRCC has a rigorous sustainability plan for the garden which keeps areas protected from disturbance while offering alternative spaces for visitors to engage with this special place.
The show garden is an interpretation of the sustainability aims for Fernhill. A reclaimed birch-clad wall creates a divide between protected and active parts of the garden. Breaks in the wall encourage glimpses into the protected landscape. The wall breaks down to reveal a woodland playground, half in, half out of the protected environment and a community garden, complete with wheelchair accessible raised bed.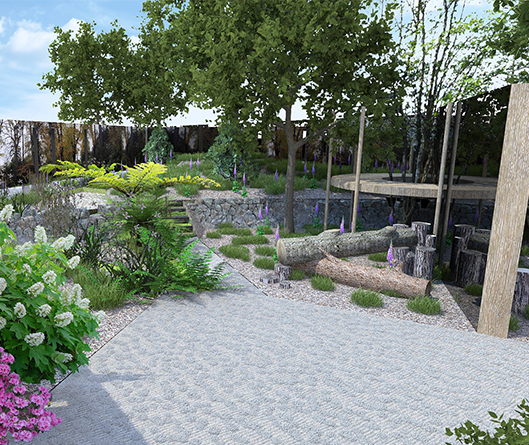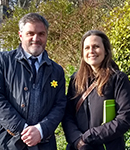 Ruairí Ó Dúlaing is Chief of Parks at Dún Laoghaire Rathdown County Council (DLRCC). With over 20 years' experience in providing public parks, open spaces and playgrounds, Ruairí has earned a reputation for innovation, particularly in diverse community projects ranging from horse clubs to community gardens and motocross tracks.
Nicola Haines returns to Bloom this year after receiving a Gold Medal and 'Best in Category' for co-designing the UCD Evolution of Land Plants show garden in 2016. With a training in architecture and horticulture, she established Dublin-based Tierney Haines Architects with her husband Stephen Tierney in 2004. Nicola designs both residential and public gardens that are bold and beautiful with strong environmental principles at their core. (View Profile)